Rajanpur District is the most southern District of Punjab at this time. It was formed as a new District in 1982 with along with the formation of Division Dera Ghazi Khan. The town was established by Makhdoom Syed Rajan Shah, Rajan Pur has seen lot of ups and down in the history from earlier time to till now. It is an important geographical location due to adjoining boundary with Balochistan and Sindh. It was also a trade route in the past. The famous ancient fort Harand is also located in the district. This research Paper high lights the historical importance of the district Rajanpur.District Rajanpur is located at the extreme south of Punjab province. This district is a junction of three provinces i.e. Punjab, Sindh and Balochistan. It is located at 29.06 in north and 70.19 in east. Total area of the district is 12,318 square kilometers. According to the census report of 1998, the total population is 1,103,618. The total Number of males are 580822 which are 52.63% of the total population. Females are 522796 comprising 47.37% of the total population of the District. Sex ratio is 111.1 males against 100 females. Population density is 89.6 per square kilometer. The annual growth rate is 2.4 percent in District Rajanpur. History is silent about the local people dwelling here for centuries. As we have said this region was the pathway of the conquerors. So amalgamation of races is very much possible. Various Baloch tribes and castes claim different origins of their race. It is thought that Baloch race is a combination of Aryans, Arabs and local people of ancient Balochistan. Iranian conquerors stretched their boundaries in east to Indus Valley in 522 to 486 B.C and this region was also in their custody. In third century B.C, when Ashoka the great became viceroy of Texila, he was governing the whole area from Taxila to Balochistan. This shows that Texila was the capital of this region. After embracing Islam, Arab conquerors invaded new regions of the world during the reign of Hazrat Umar (R.A). Mohlab attacked Makran in 44 Hijri but failed to conquer it. Muhammad Bin Qasim attacked Sindh in 712 A.D. Then he conquered Multan and appointed Akrama Bin Rehan Shami as the Governor of Multan province. He was the first Arab Governor of Multan and this sequence sustained till the reign of Caliph Haroon Rashid. After Arabs, Karamtian took over as the rulers of Multan in 367 Hijri, Sabuktagin of Ghazna defeated Karamtian army and appointed Sheikh Hameed as the Governor of Multan. Karamtian took over again and Sabuktagin's son Mehmood of Ghazna attacked Multan in 1006 A.D but Daud bin Nasr resisted and the attack was failed. Four years later, Mehmood conquered Multan and massacred the people of Multan. Ghazi Khan Meerani conquered Dajal and Harand in 1469 and after while built a new city Dera Ghazi Khan after his name. Rule of Meeran is was ended in 1767 by Mehmood Khan Gujar. King of Khurasan was the ruler of this region at that time and Meerani Governors associated themselves with the throne of Khurasan. Mehmood Khan Gujar continued his obedience with Khurasan Dynasty. Historically, this region had been a part of Multan province. They were few and far occasions when this region was associated with Khurasan, Seestan or any other state. In 1806, Sikh army attacked Multan but because of the resistance of Nawab Muzafar Khan they could not succeed. In 1818 Maharaja Ranjeet Singh finally conquered Multan and after three years he appointed Dewan Sawan Mall as the Governor of Multan. After the death of Dewan Sawan Mall, His son Mooleraj was appointed as the Governor of Multan. He was the last Governor in Sikh reign.According to official record of British Government, the city of Multan was conquered in 1846 by General Courtland. Since that day the entire region remained under the custody of British Government till 1947. Molraj, the Governor of Multan resisted bravely. After being defeated, he managed to escape but after a while he submitted and was detained by the government. He died in the jail. Courtland was appointed as Deputy Commissioner Dera Ghazi Khan as Multan was given the status of Divisional Headquarter and Dera Ghazi Khan was a district of Multan division. There four Tehsils of District Dera Ghazi Khan i.e., Dera Ghazi Khan, Sanghar, Dajal and Kot Mithon. In 1855, Rajanpur was declared Assistant Residency. Seven years later, Kot Mithon was flooded and Rajanpur became Tehsil Headquarter of District Dera Ghazi Khan. In 1865, Jampur was declared a Tehsil instead of Dajal. In 1866, Robert Sandeman was appointed as Deputy Commissioner Dera Ghazi Khan. He introduced "Tumandara" System and divided the whole district into the nine "Tumans". Three Tumans, Mazari, Darishsak and Gorchani lie in the area of District Rajanpur. During English Regime these Tumandar enjoyed social, economical and political monopoly being a loyal of British Government.Pakistan came into being on August 14, 9147. Unfortunately, the political role of feudal prevailed and they continued to enjoy their status. Unjust and dictatorial policies resulted in the demise of East Pakistan in 1971. Even after this disaster no heed was paid to the aspirations of the people. In 1982, General Zia ul Haq declared Dera Ghazi Khan as a new Divisional Headquarter and Rajanpur became a district of Dera Ghazi Khan Division. District Rajanpur has four Tehsils which are Rajanpur, Jampur and Rojhan. But this area has been kept backward. Rajanpur is the most deprived and underdeveloped district of Punjab. Rajanpur city is the Headquarter of district Rajanpur. Its distance from Islamabad is 746 kilometers, from Lahore 472 kilometers and from Dera Ghazi Khan 115 kilometers. Rajanpur had been a Tehsil Headquarter of District Dera Ghazi khan along with three other Tehsil. General Zia-uallhaq announced the status of district for Rajanpur in 1982. It is an old city. Sheikh Rajan Bakhsh Makhdoom, the ruler of Saitpur, built Rajanpur city in 1145 Hijri. Another view about the name of the city that Aryans used the title "Rajan" for their rulers some 1500 years ago. Name of the city Rajanpur means city of rulers and is derived from Rajanpur. It was given the status of Assistant Residency of Deputy Commissioner Dera Ghazi Khan. But still Rajanpur city was not considered an important place because Kot Mithan already had the status of Tehsil and Kot Mithon was very near to Rajanpur. In 1862, Kot Mithon was flooded and all the government offices were shifted to Rajanpur, and Rajanpur was given the status of a Tehsil of district Dera Ghazi Khan. Although Rajanpur city has the status of district, headquarter.
Places to Visit
MithanKot
Mithankot is on the Indus River's west bank, just downstream of the Panjnad River's confluence. The grave of Khawaja Ghulam Fareed is well-known in the city. In the summer, it's scorching hot, and in the winter, it's bitterly freezing.
Harrand Fort
Near the town of Harand, this fort can be found. The Hindu Raja Harnacus was the one who built the fort. Harrand Fort was built in the same style as Mohenajo Daro. The fort was attacked by Muslim invaders from Muhammad Bin Qasim to Ahmed Shah Abdali.
Maari Hill Station
Maari is located in Rajanpur District. Maari is a Hill Station and it is located at an altitude of 4800 ft. This is a beautiful hill station and has cold weather.
Khawaja Noor Muhammad Darbar
This shrine is located in Rajanpur District and people from Pakistan and India visit this shrine and pay tribute to the Khawaja Noor Muhammad.
Lalgarh House
Lalgarh is located in the Suleman Range Mountains' foothills. It is a tiny community with a population of around 3000 people. Akhtar Hassan Khan Gorchani owns this mansion as a private residence. The Lalgarh House was built around 1910. Its architecture is a blend of Moghul and Roman influences.
Hazrat Ameer Hamza Sultan Chatool
The shrine of the renowned Sufi Hazrat Ameer Hamza Sultan is located at Chatool. It is a historically significant location in Chatool. Every year on the anniversary of Hazrat Ameer Hamza Sultan, thousands of his disciples go to Rajanpur.
Daajal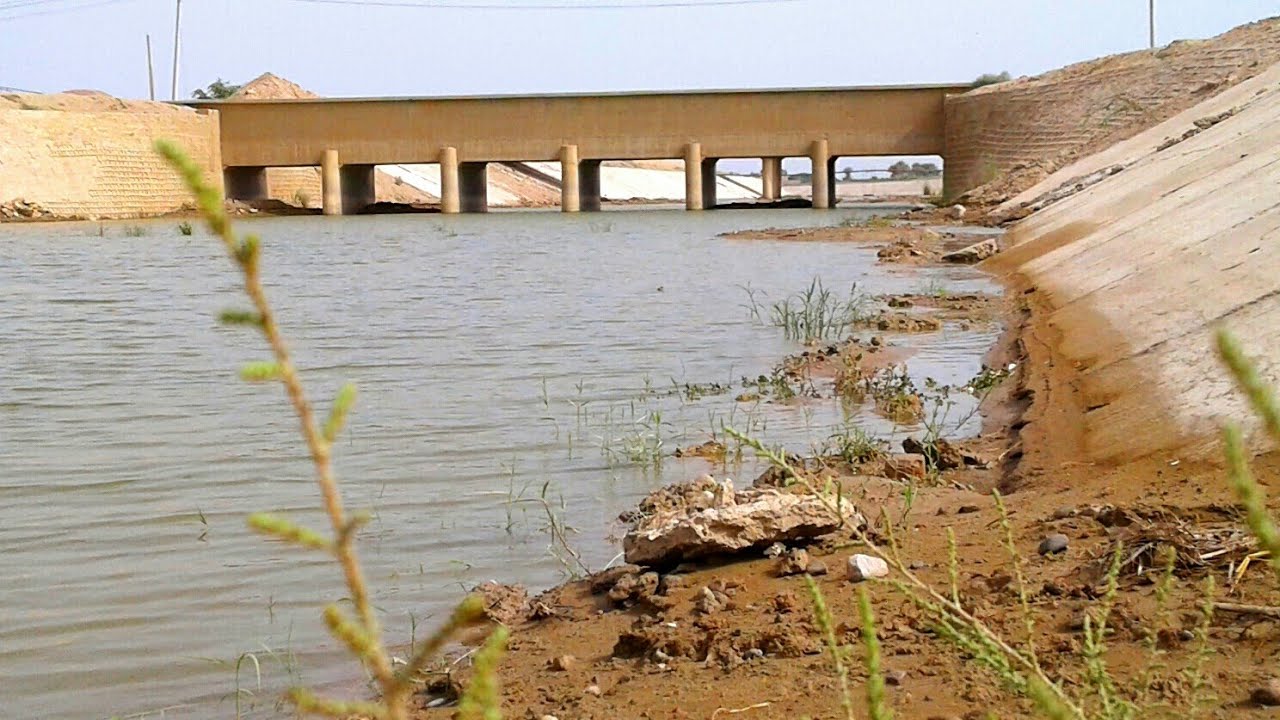 Dajal town was founded by a saint named Dawood who stopped under a tree while going over a mud dune, which is known as "JAAL" in the local Siraiki language. After then, the area became a little settlement known as Doowd Jaal, which was later renamed Dawojal and eventually Dajal as the population grew.